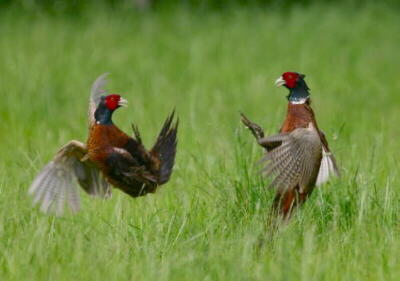 South Dakota farmers will be able to treat seed corn with an irritant that keeps pheasants away. The bird often eats the seeds before it sprouts.
Avipel, a popular irritant, is not approved by the EPA, but the state Agriculture Department was successful in getting an emergency approval.
Administrator Brad Berven said Avipel does not kill pheasants. However, it does irritate their stomachs enough that they learn to avoid it.
Berven pointed out that when the state's pheasant population is as large as it is the last two years, yield losses can be high.
South Dakota farm loans are available today at Farm Plus! Low-rate farm loans are available for your farming needs. Call 866-929-5585 or visit online for more information regarding farm loans.