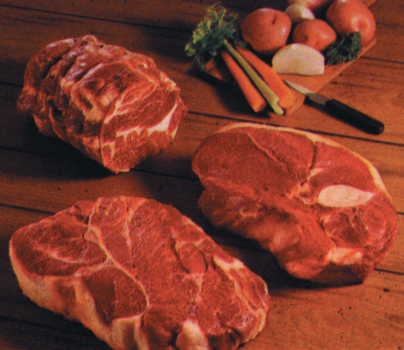 Fox 31 reported U.S. representatives from the Colorado, Kansas and Montana agriculture departments are in Russia promoting U.S. beef.
The trip, that began October 2, will take representatives to farms and ranches across Moscow. They will also attend the Golden Autumn Livestock Exposition.
Andy Maupin is one of the representatives from Colorado. He is a rancher with Spruce Mountain Cattle Ranch in Larkspur. After the trip he hopes Russians understand the benefits of U.S. genetics on high-quality beef.
The trip is expected to last through October 12. This is not the first time Colorado ranchers and agriculture representatives have tried to reach out to Russia. In July representative met for two delegations with Russian cattlemen.
With a weak global economy and harsh weather conditions throughout the world, U.S. beef exports are on the rise. Russia's market would help boost the American beef market, which is much needed after a bleak year in 2009.
Are you looking to invest in ranch or farm land? Now is the time, agriculture loans are at historic lows! Contact Farm Plus today for information on our low-rate farm and ranch loans. Contact a representative at 866-929-5585 or visit our website for more information.