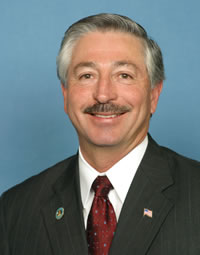 With election season over, many changes are occurring throughout the agriculture government infrastructure. Governor-elect John Hickenlooper announced John Salazar is the new Commissioner of Agriculture for Colorado.
Salazar is a sixth-generation farmer and rancher whose resume includes three terms as Colorado's 3rd Congressional District's representative, two years on the Colorado General Assembly and a member of the Agriculture Committee.
"A thriving agriculture sector is critical to Colorado's economic recovery," Hickenlooper said. "Farmers and ranchers are also leading the way as business innovators. Their prosperity helps build a foundation for all of Colorado. And no one has been a more passionate champion for agriculture and rural communities than John Salazar. We are fortunate to have his leadership at the helm of the Department of Agriculture."
As an active member in Congress, Salazar is recognized by the American Farm Bureau and National Farmers Union for his agricultural advocacy. Salazar was a key player in the 2008 Farm Bill. He also worked on issues related to natural resources, job creation and the economy.
Before participating in politics, Salazar served on the Rio Grande Water Conservation District, Colorado Agricultural Leadership Forum and the Colorado Agricultural Commission. He was elected as a state Representative in 2002.

This article courtesy of Farm Plus Financial.  For information regarding agricultural finance opportunities contact our offices at 866-929-5585. 
Written by: Melissa Warner / Farm Plus Financial staff writer