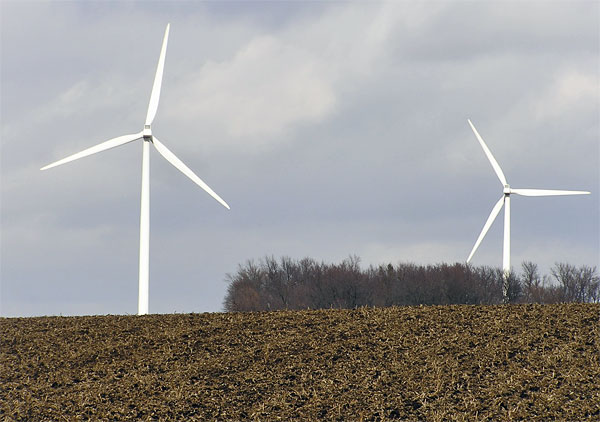 Juhl Wind Inc. announced plans to construct a $40 million wind farm in Minnesota.
The Grant County project is slated for construction near Hoffman, Minn. It will consist of 10 S88 wind turbines built by Suzlon Wind Energy Co. The turbines will generate enough power for 7,000 area homes.
"Currently, community-run projects are rare in the U.S., but the Grant County project is proof that renewable energy can be actualized in a variety of ways," said Andy Cukurs, chief executive officer at Suzlon Wind Energy Co.
The new wind farm is expected to be completed by the first quarter of 2010. Northern States Power will buy the electricity generated at the wind farm in addition to the 45 megawatts arleady purchased by Otter Tail Power Co.
Looking to refinance your farm loan before inflation hits? Farm Loan interest rates starting at 2.99% and terms up to 25 years. See our rate sheet or call 866-929-5585 to speak with a representative.