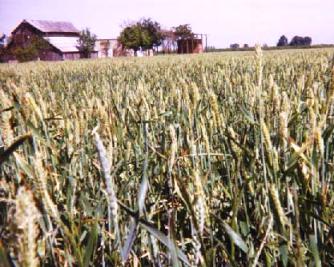 During the 2009 Fiscal Year, family farmers in Kansas received $147,683,765 in direct and guaranteed loans according to USDA state executive director, Adrian J. Polansky.
"This has been a record year for the number of loans made and dollars loaned," Polansky told the Highplains Journal. "Some of the money was made available through the American Recovery and Reinvestment Act of 2009 to stimulate rural economies."
931 Direct and Guaranteed Farm Operating Loans totaled $88,583,914. This money was used for planting and harvesting, livestock purchases and machinery.
$4,382,730 was distributed to socially disadvantaged farmers while $23,226,567 was given to beginning farmers and $335,956 was used for youth applicants.
Emergency loans were distributed to a number of Kansas producers totaling in $614,930.
Many loans are offered to farmers in need. If you are interested in obtaining a low-interest loan contact your local Farm Service Agency Office or Farm Plus today. We offer loans starting at 2.99% and will work alongside government agency like the FSA to help you obtain the low-rate loans you need. Call us today at 866-929-5585 or visit us online for more information.