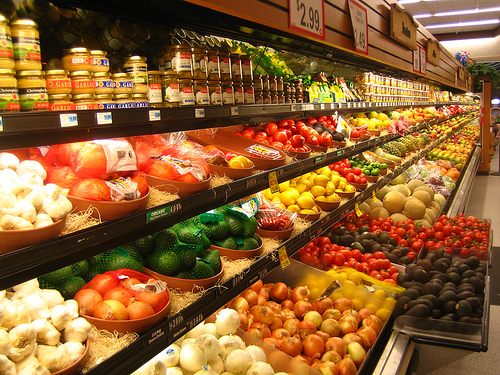 Recent fears regarding a rise in food prices have come to pass according to various state officials. Government reports as well as estimates by private organizations have hinted at a global rise in food prices. Various politicians have expressed fears of global hunger and potential food riots in connection to an increase in price and a decrease in supply.
These fears have reached the U.S. according to recent surveys by the Farm Bureau. In Wisconsin, for example, surveys indicate that food prices have risen 5% in the first few months of 2011. Apples, milk, and ground chuck are among the food products experiencing the largest increase (each rising at least 10%). In Kentucky, food prices have increased across the board, severely impacting beef, fruits, vegetables, and grain, which have risen an average of 14%. Arizona has experienced similar problems, including a 30% rise in bacon prices.
The drastic rise in food prices has been traced to a number of factors. Bad weather and increased demand for U.S. good have helped limit the supply and increase demand. However, one of the biggest factors in driving up prices is increasing fuel costs.
Increased food prices will certainly hurt U.S. consumers, who currently spend roughly 10% of their disposable income on food, and will most likely increase the urgency of the 2012 Farm Bill, which major figures including Debbie Stabenow have hinted will address the need for affordable energy of agricultural purposes.
To learn more about agricultural financing opportunities contact a Farm Plus Financial representative by calling 866-929-5585 or by visiting .   
Follow us on:  Twitter 
Written by: Justin Ellison / Farm Plus Staff Writer